The All New
100% Electric
BYD e6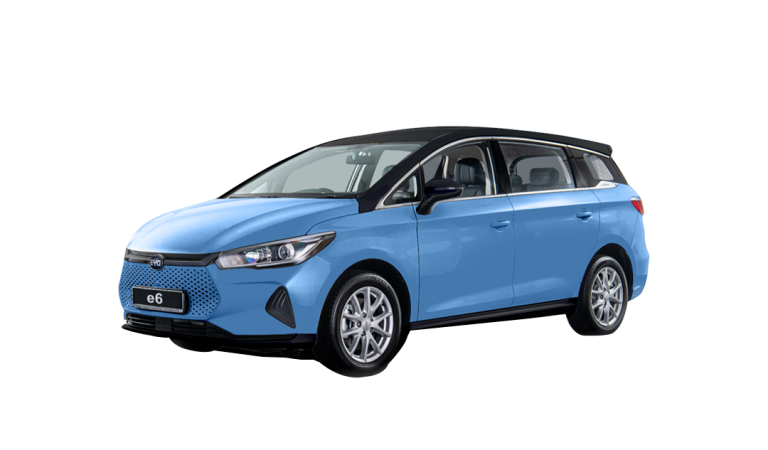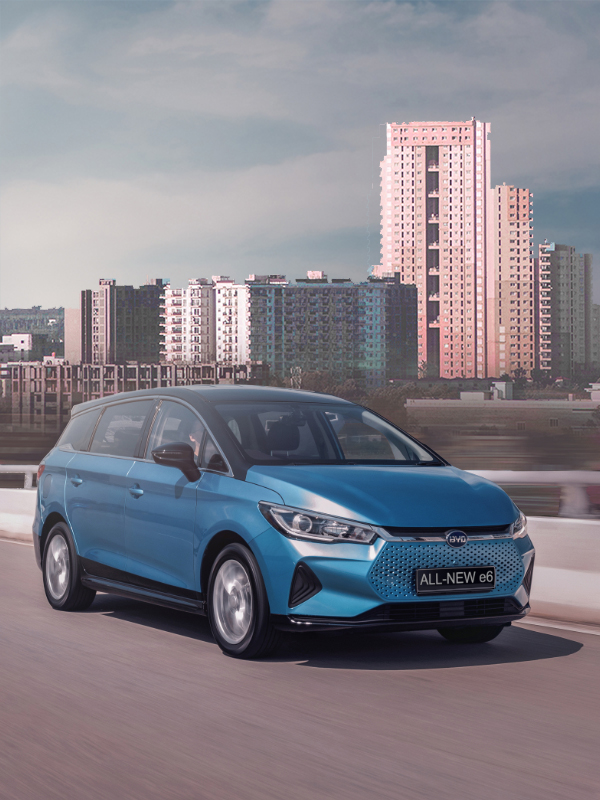 Enjoy Fewer Trips to the Charging Station
Go the distance with class-leading 520 KM of battery range on a single charge!
Peace of Mind with BYD's Blade Battery
Enjoy increase deficiency, durability and safety with the game-changing Blade Battery technology —prolonging the battery's lifespan. Even more, the battery comes with a warranty* of 8 years!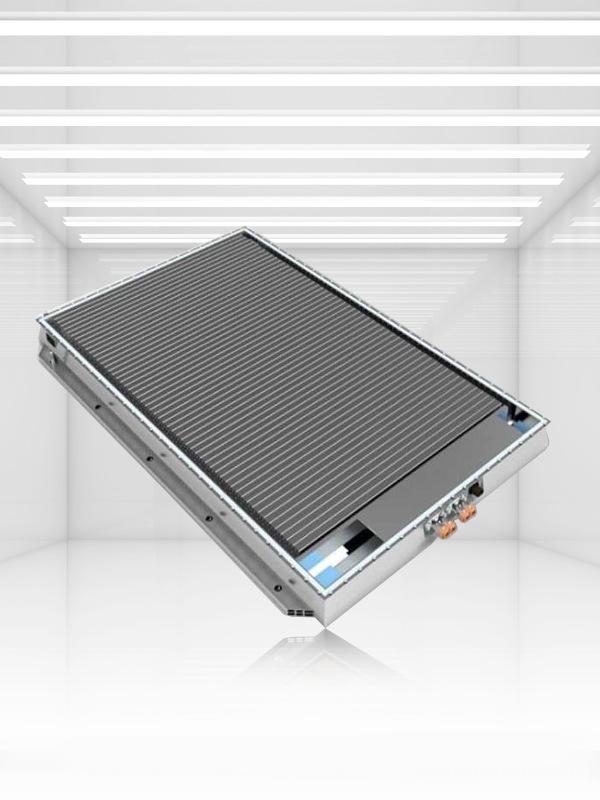 All New BYD E6 – Conquering the world of Electric Vehicles
On a single charge, the all-new BYD e6 possesses a traveling range of 522km (WLTC City Cycle). With optimized charging, a full charge will take only 1 hour 30 minutes.
Its regenerative braking feature not only reduces wear and tear on the brakes but also extends battery life. In addition to eliminating the usual service cost associated with diesel, CNG, or hybrid alternatives.
Ultra-Safe with Exuberant Features:
It is housed with an ultra-safe Blade Battery which significantly elevates safety levels for the EV industry. The all-new BYD e6 comes with a 10.1" touchscreen infotainment system that has Bluetooth connectivity and Android Auto, allowing it to seamlessly connect to your smartphone. The manual rotation of 90-degrees will enable users to switch from landscape view to portrait mode and vice versa.
Significant Boot space:
It features a huge and generous boot space of 580 liters which allows you to fit 4 large suitcases and 1 small suitcase. With this exceptional storage, passengers will be able to enjoy the full comfort of their journey.
Experience Luxury & Comfort:
Being equipped with LED DRLs, LED tail lamps, luxurious upholstery, and a CN95 air filtration system, this environment-friendly Vehicle will definitely steal a glance from you and stands out in the crowd.
Drive Modes:
The e6 comes with two drive modes – Eco and Snow. While Eco is its standard mode, the Snow mode further is clearly designed for extreme slippery road conditions.
More Savings for
the Things that
Matter to You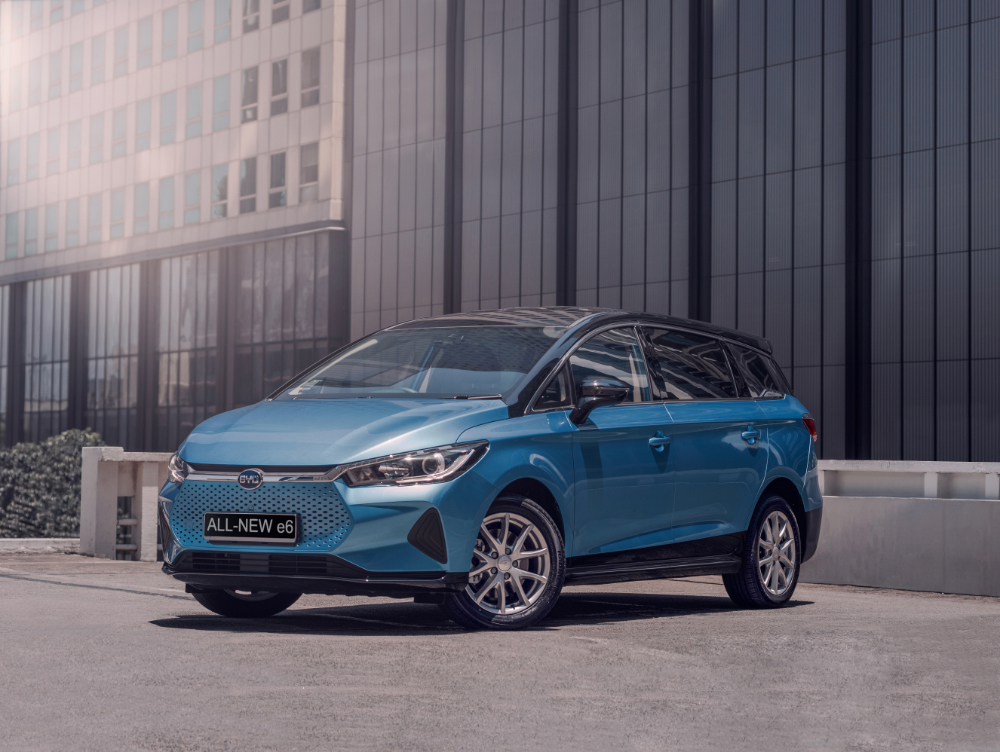 Keep your running costs low with fewer parts to maintain and a full charge sitting right at home from your power grid! The battery even comes with 5,00,000km warranty*!
Yay to more savings for you to reinvest!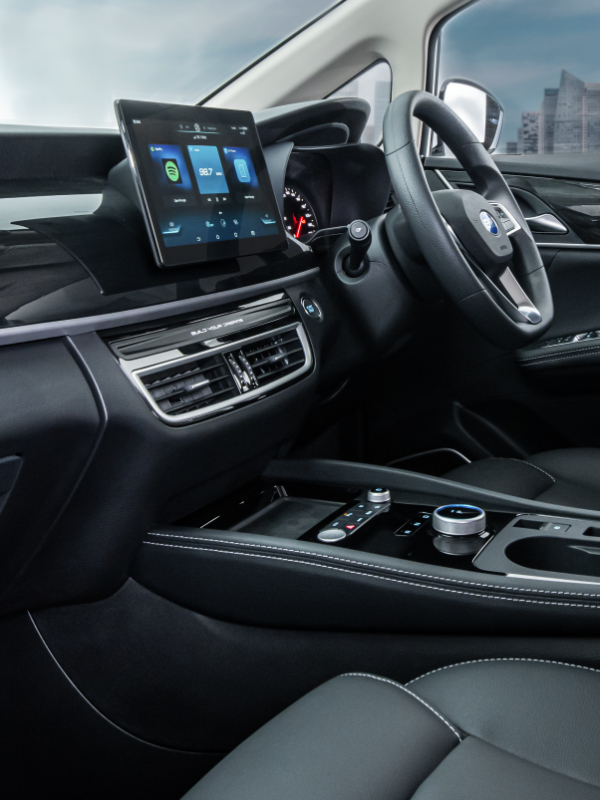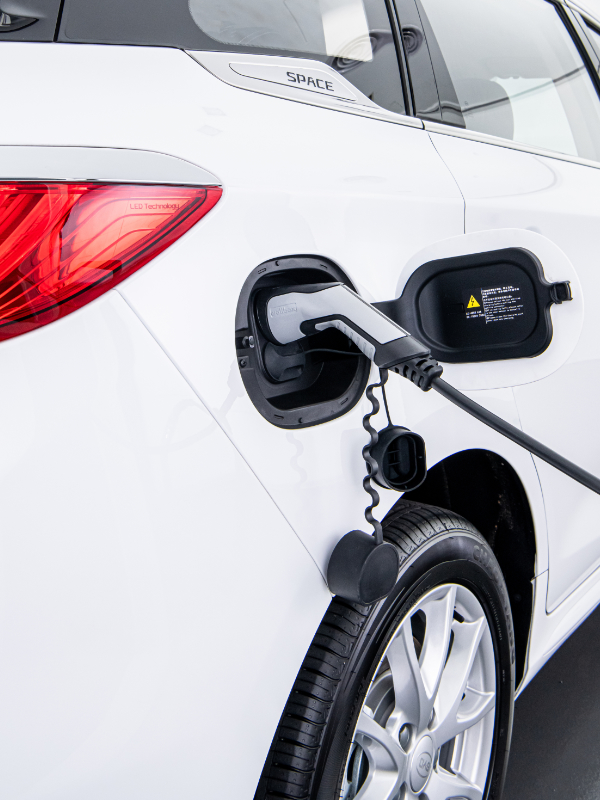 Shave Hours Off Charging with the e6
Get a full charge on the e6 in less than 2hours charging right from home with a 40kW AC charger, and under 1.5 hours with a 60kW DC fast charger. Don't worry about spending hours waiting to fuel up and charge at conventional electric stations.
Start your
journey with
sustainability
today!